The Furious Knights invite you to the 2nd Annual
Pack 134 Campfire
With Boy Scout Troop 75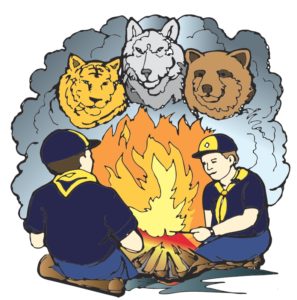 We are in need of:
 Songs
 Skits
 Books!! (We will be having a book drive with this
event– bring any and all used books you would like
to donate-kids' books or adult)
 Great attitude– let's be on our best behavior
 Starving Belly– Troop 75 will be providing hot dogs
before the campfire begins.
Date: Friday, October 21
Time: 6:00-8:00pm
Place: 1st Presbyterian Church of DuPage
(across from Meijer on Weber Rd.)
Bring: Flashlight, blanket, or camp chairs
Den Leaders, Please RSVP to tomlorifoster5@sbcglobal.net with a song or skit that your
den will do and how many in your den will attend.
Tags: campfire