Thank you!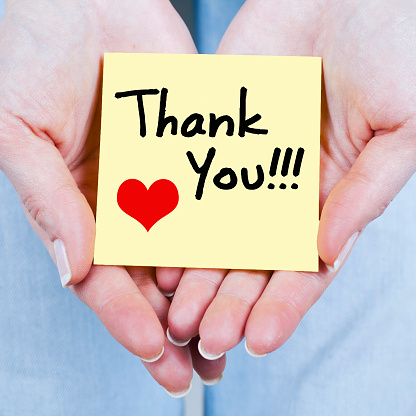 First I want to start off by thanking our Pack 134 families for being a part of our organization. We can't have a Pack without YOU! Also a GIGANTIC thank you to the leaders that make our pack GO! We definitely couldn't have a pack without you. Thanks to the parents and guardians that see the value in scouting and allow us to instill that in your children.
Tiger Bites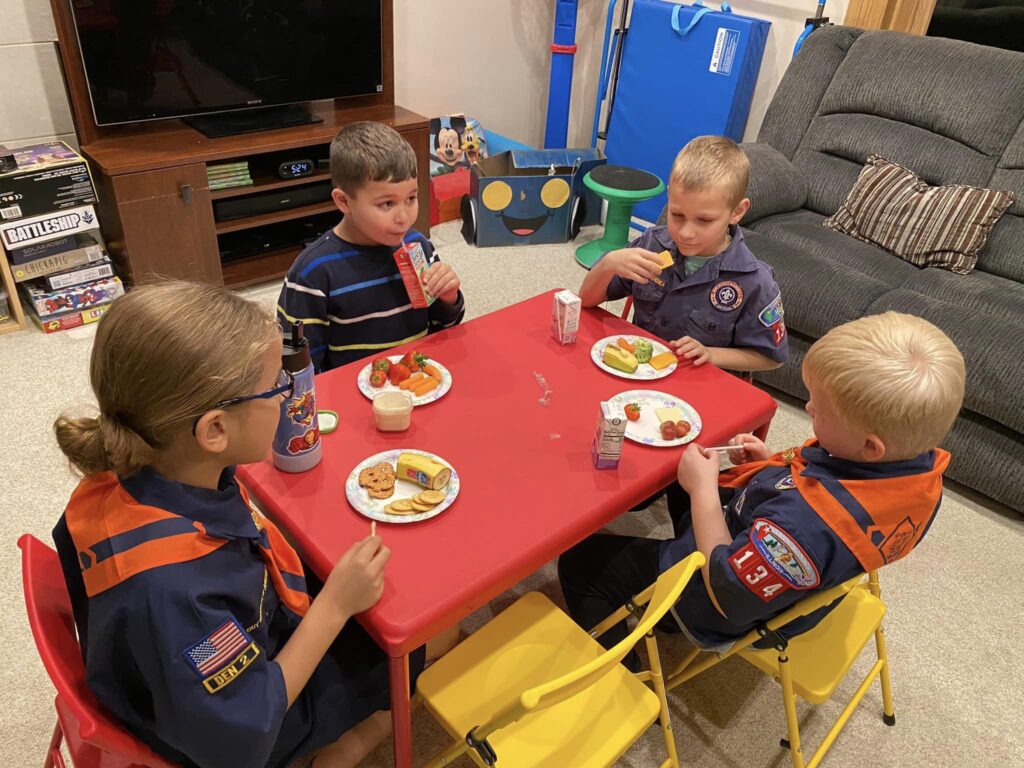 Earlier in November the Tigers practiced their buffet etiquette for Tiger Bites. They also learned about nutrition, healthy snacks, and had to eat a fruit and vegetable.
Cubs Build It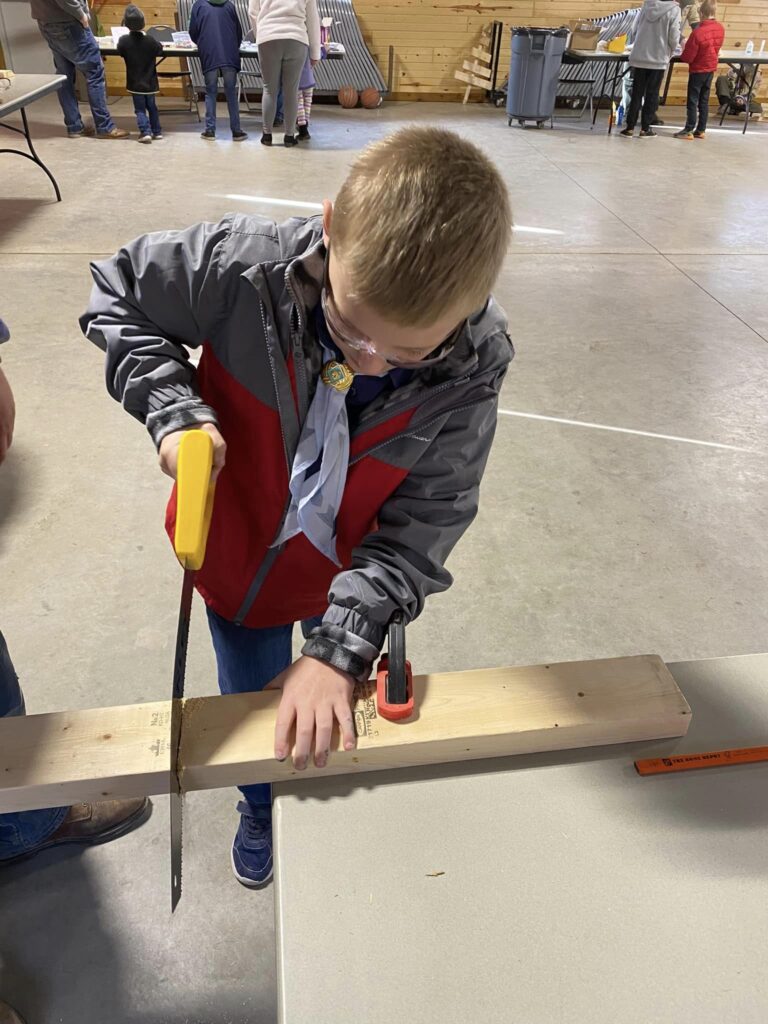 Some of our scouts took a trek down to Rainbow Scout Reservation in Morris to participate in Cubs Build It. The scouts had the opportunity to use real tools. They built a wooden Christmas tree, bird feeders, and also did some nail and string art. They had a great time having some hands on fun and learning.
Getting our friends to join us
On November 15th our pack invited the scouts to wear their Cub Scout shirts to school and talk to their friends about scouts. The principals at Jonas Salk and Pioneer Elementary Schools even announced who the scouts are over the loud speaker, inviting the other students to search them out and ask them about scouts. The kids were so excited to hear their names over the morning announcements!
November Pack Night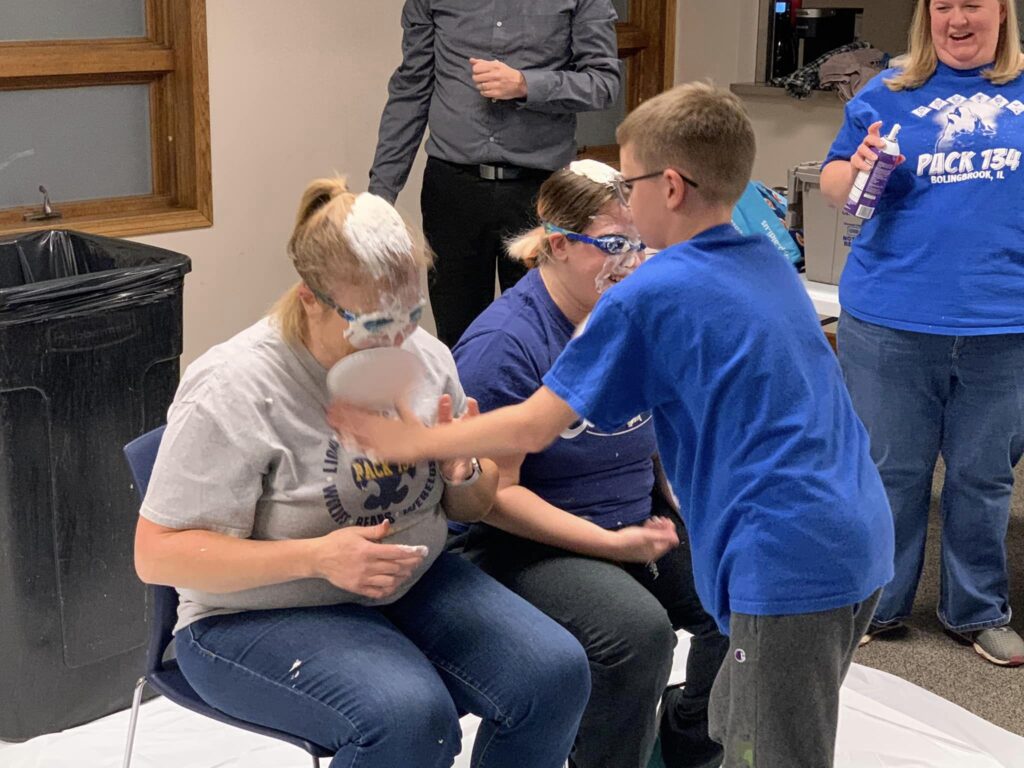 We had our November Pack Night at the Community Center. We generally meet the third Tuesday of every month there. (Reach out if you'd like to join us some time!) Our scout Law Point this month was: Thrifty. We talked about ways a scout can be thrifty to save money. Every year our pack adopts a family (or two) to give gifts to through Morningstar Mission. Our amazing Cubmaster and Assistant Cubmasters took pies in the face for donations made to the pack for the mission. We can't wait to see what we can bless a family with this year.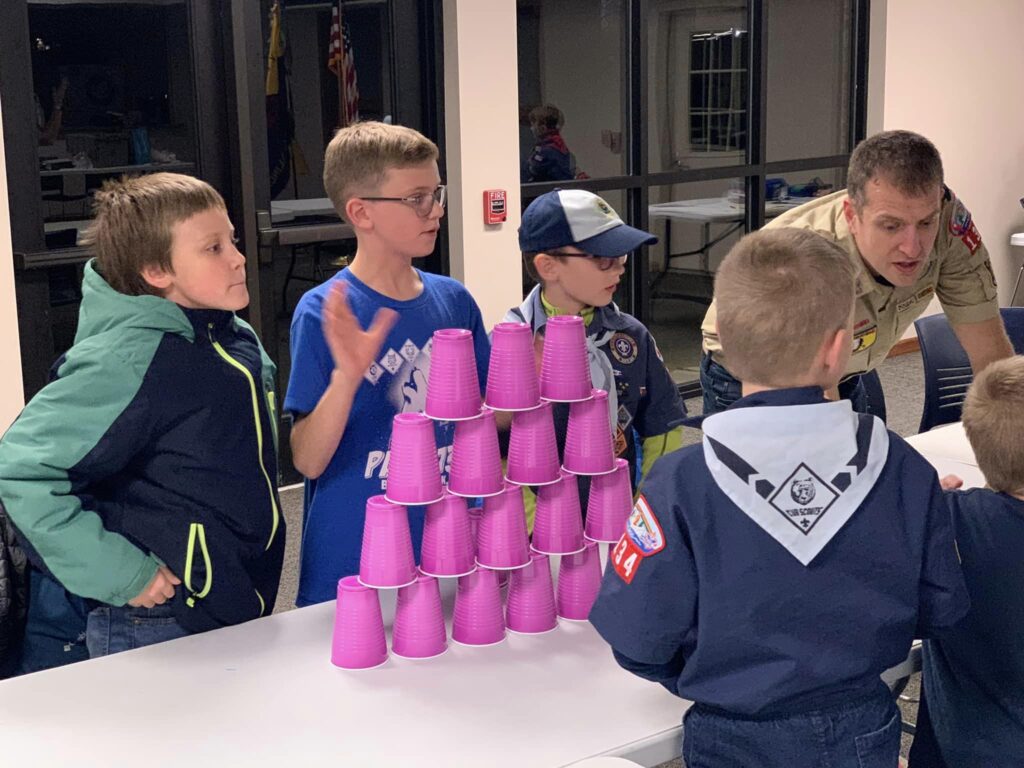 At the pack night the kids practiced team work by working together to stack cups. It was fun to hear them working together and laughing!
Eagle Cave!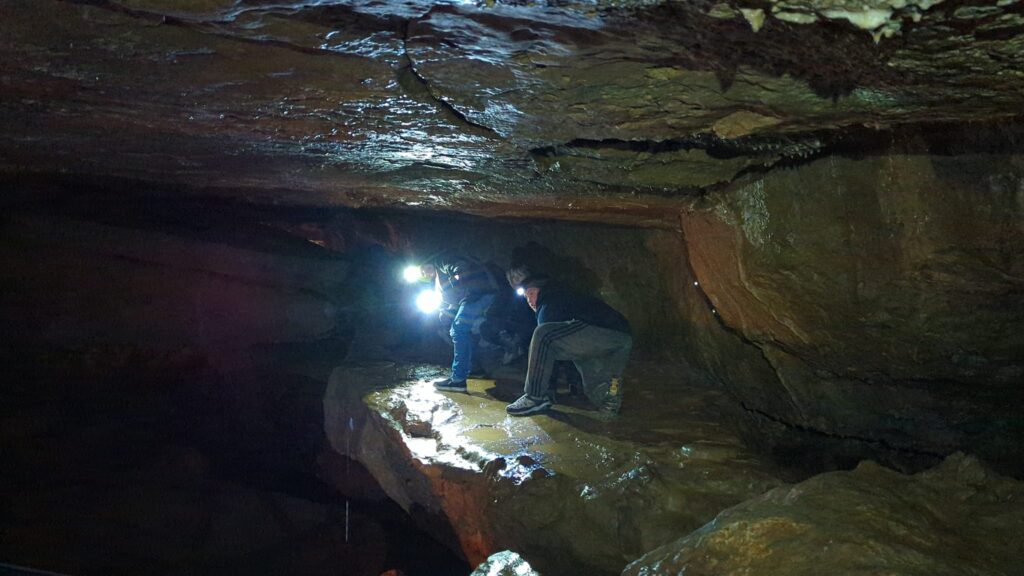 Right before Thanksgiving our Webelos joined Troop 131 up in Blue River, WI to camp in Eagle Cave. This is always trip loved by the scouts. My boys looked forward to this trip every year. From the pictures it looks like it did not disappoint. Maybe some year I will brave the caves!
December
We try not to take up too much time for scouts in December, but we still have some fun up our sleeves for the month. Can't wait to share what we did with you in the New Year. Better yet, come join us and give the kids the gift of Scouting for Christmas!