December was full of activities whether Scout or personal and we had a great time!
Bear Giggles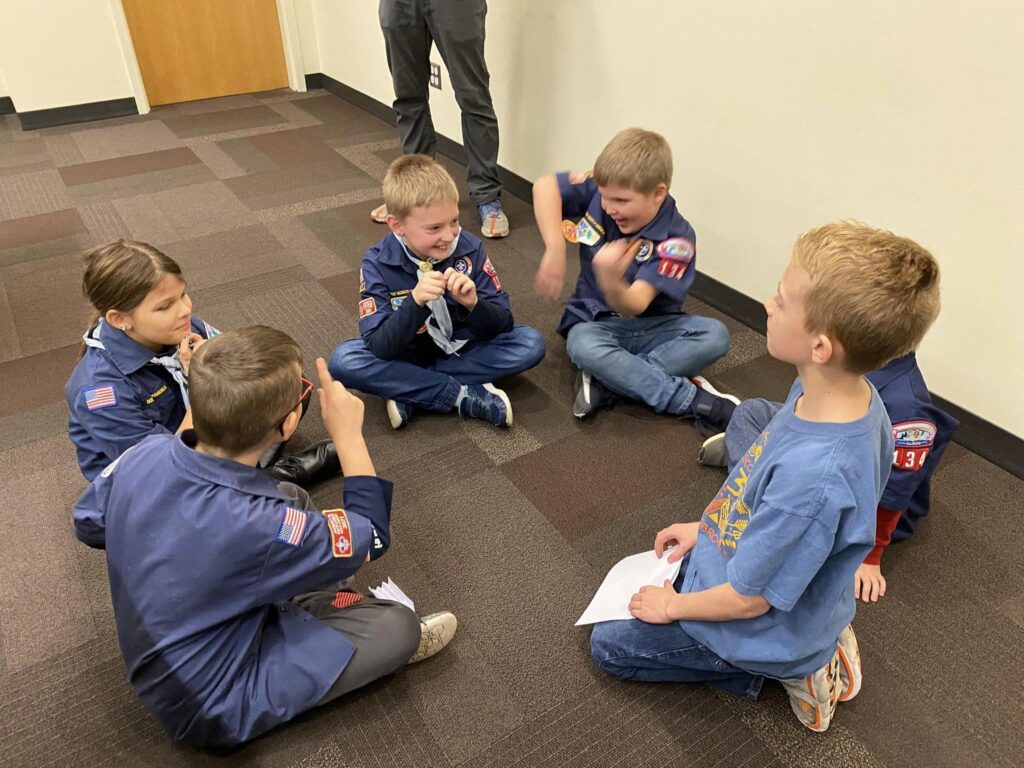 Our Bears started off the month practicing skits for Pack Night and played a game where they tried to make others laugh without laughing themselves.
Cernan Space Center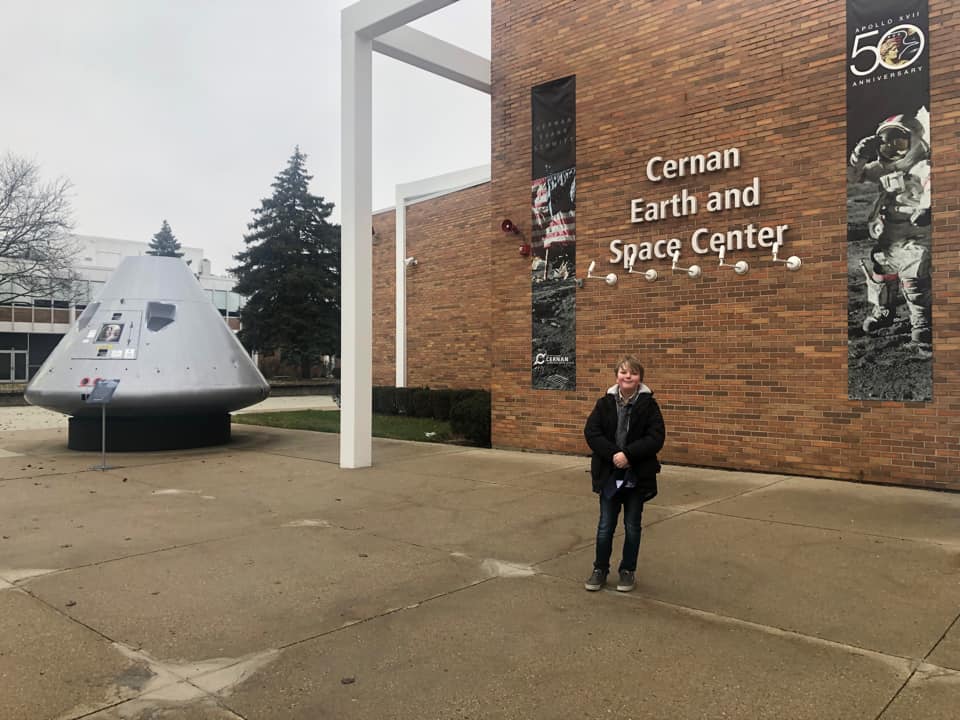 On December 10 some members of our Pack visited the Cernan Planetarium. They had an "out of this world" experience!
Earth Rocks!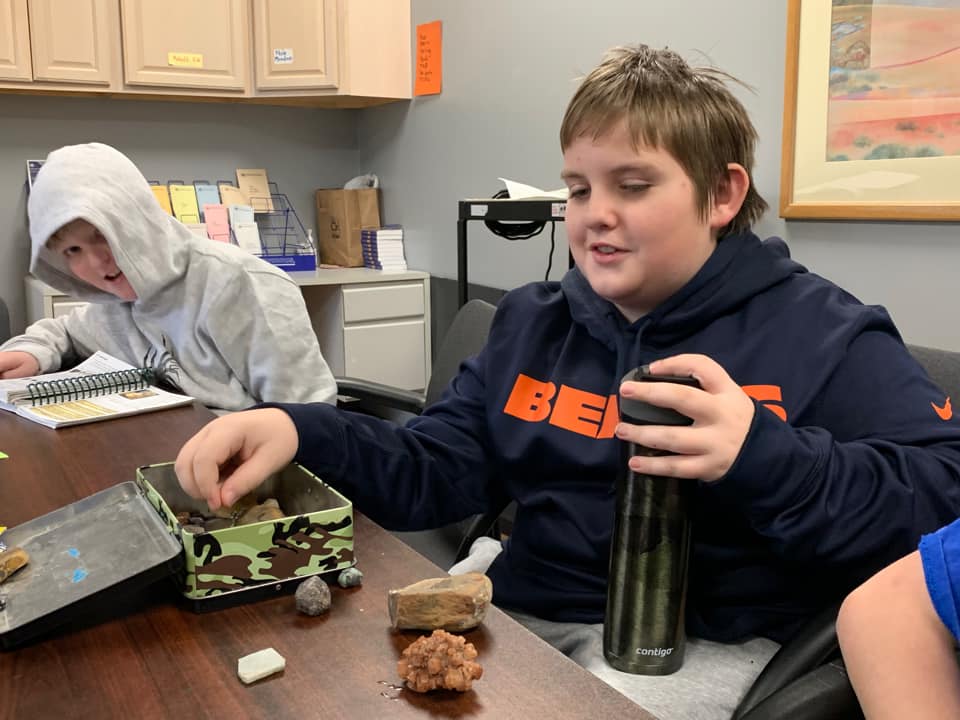 Our Webelos 2 (Arrow of Light Scouts) worked on the Earth Rocks Adventure. Webelos learn all about geology and the earth while doing the Earth Rocks! adventure. They will find out more about rocks and minerals. And they will learn how to identify geological features on a map. They also had a flash Scout Law Quiz.
Pack Night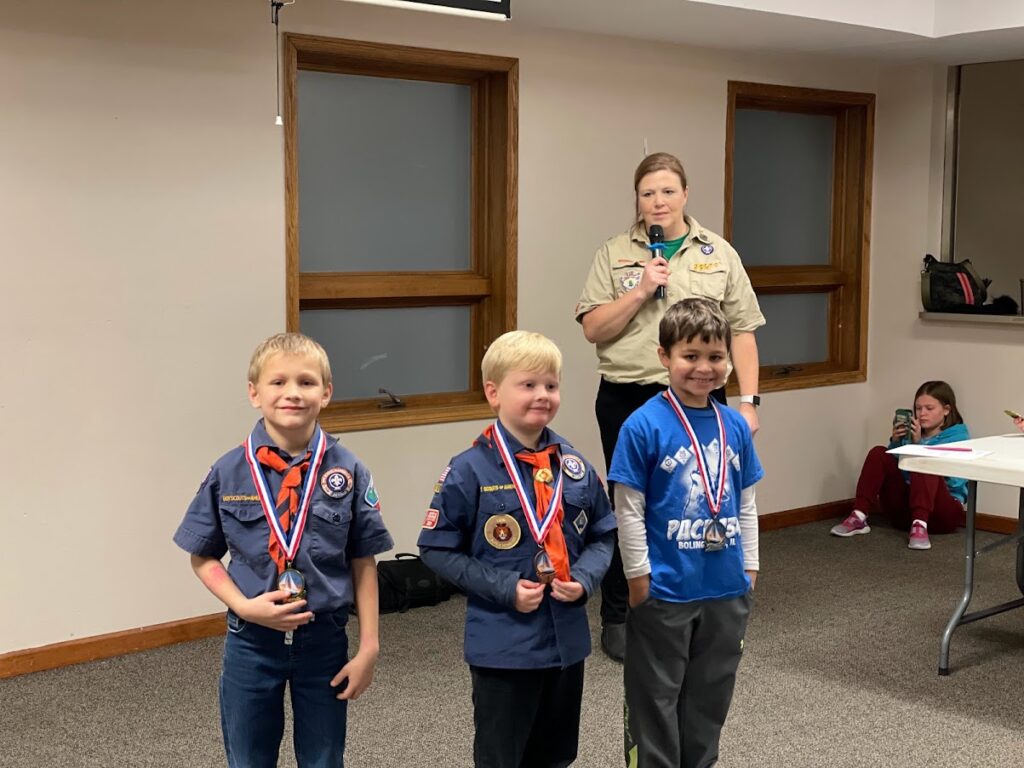 At Pack Night we awarded all of the winners from our Raingutter Regatta Races, handed out a small Christmas present to each scout, had a lot of fun skits put on by the Bear rank, and took a small hike around the Village Square to see the town decorations.
Pack 134 Wishes you a Happy New Year! Please come and visit us at our next Pack Night on January 17. We have so many fun adventures coming this year starting with our BRAC Takeover, Pinewood Derby Races, and Blue and Gold Ceremony. We hope you join us!